LA BIO-IMPÉDANCEMÉTRIE CHEZ LE KINÉSITHÉRAPEUTE
Biody Xpert est un dispositif de bio-impédancemétrie multifréquence qui apporte aux kinésithérapeutes une importante quantité d'informations en termes de prévention, d'analyse de risques et d'évaluation de l'état de forme des patients.
C'est également un outil de communication avec le médecin traitant et un moyen d'ouverture vers une prise en charge nutritionnelle, afin de répondre au mieux aux différentes problématiques liées à un déséquilibre corporel.
En prévention, il permet de détecter entre autres un risque de sarcopénie, d'ostéopénie, de dénutrition, de sous ou surhydratation.
Dans le cadre d'un suivi de performance, il sera d'une grande utilité aux kinésithérapeutes du sport.
Quels sont les avantages du Biody Xpert zm ii pour les kinésithérapeutes?
Prevention and risk analysis
– Prediction of sarcopenia symptoms.

– Prediction of symptoms of osteopenia / osteoporosis.

Prédiction de risques de blessures à répétition
Prédiction de risques cardio-vasculaires
Prédiction de risques métaboliques
Prédiction de risques d'œdèmes
Prédiction de risques d'obésité massive ou morbide
Prediction of undernutrition.
Patient assessment and follow-up
Detection of imbalances in muscle mass / bone mass and/or total mass / bone mass which can be the cause of repeated injuries (sprains, tendonitis…)
Évaluation de la masse musculaire squelettique des membres, de la masse sèche hors graisses, des protéines métaboliques du patient pour mieux préparer ses protocoles de rééducation en cas d'atrophie musculaire, et analyser les bienfaits du traitement.
Qualitative evaluation of the active cellular mass allowing, among other things, a qualitative analysis of skeletal muscle mass.
Evaluation of the water compartments (extra- and intracellular), allowing a better identification of possible lymphatic drainage needs.
Évaluation du taux d'hydratation hors graisse, en particulier en cas de sous-hydratation, donnée importante, tant en milieu sportif que chez les personnes âgées ou en suivi post-opératoire.
Évaluation de la masse grasse et du rapport masse grasse / masse musculaire et leur évolution dans le temps.
Evaluation of the patient's basic metabolism and TDEE, which is essential in case of need for nutritional rebalancing.
To follow the patient throughout his or her life, with better coordination with the general practitioner (risk detection) and consequently better patient retention.
Increased patient awareness and motivation.
Simple and pedagogical indicators such as the "Target" allow the patient to instantly understand his or her balance, imbalances and the objectives to be achieved.
Donner des objectifs à ses patients et une marge de progression est un élément fondamental à la motivation du patient, notamment dans le cas d'une rééducation post-traumatique.
Les historiques permettent au patient de mieux comprendre les résultats obtenus et le bien-fondé du traitement.
Ideal tool for related disciplines
Un dispositif quasi-incontournable dans les nouvelles disciplines auxquelles le kinésithérapeute peut prétendre.
Nutrition et micro-nutrition: Les kinésithérapeutes doivent souvent faire face à des problèmes de poids chez leurs patients, car en dehors des dommages cardio-vasculaires, du diabète… que peut entraîner une masse grasse trop importante, la notion même de surpoids a une influence non négligeable sur d'autres organes comme les articulations. Le SIIN, Institut Scientifique pour une Nutrition Raisonnée, organise aujourd'hui des formations pour les kinésithérapeutes.
Amincissement: Quel que soit le type d'amincissement pratiqué, la nutrition aura une part importante dans le résultat. It is therefore important to be familiar with the patient's body composition before starting the treatment and to be able to monitor his/her progress during treatment.
Sports preparation and follow-up of high level athletes.
Would you like a suitable tool for home visits?
Les impédancemètres eBIODY sont légers, peu encombrants, portables et sans fil. Biody Manager (logiciel d'interprétation des mesures) est hébergé sur un serveur sécurisé médical, permettant donc une aisance d'utilisation en toutes circonstances. Vous pouvez même prendre les mesures à la volée, sans ordinateur, à partir de votre smartphone.
WHY TO CHOOSE BIODY XPERT?
MULTIFREQUENCY
Technologie multifréquence corps entier 5 fréquences (5, 20, 50, 100, 200)
BATTERY POWERED
Portable battery powered device, no need for mains socket.
Utilisez le logiciel Biody Manager sur votre PC, MAC, tablette ou téléphone. Compatible with MAC, Windows, Android and IOS.
Encryption of information about your members on an approved health data server (ASIP standards).
PATENTED TECHNOLOGY
Patented hand/foot measurement technology.
VALIDATED TECHNOLOGY
Biody Xpert is based on more than 100 recognised publications on bio-impedance measurement.
Dr James Madrid
Médecin du sport
"I use BIODY XPERT ZM II in my practice and during my external interventions. The mobility and precision of the device make it an indispensable tool in my consultations for monitoring my patients."
Dr. Pierre Dez
Médecin nutritioniste
"I use the BIODY XPERT ZM to determine the body composition of my patients (overweight, underweight, anorexia, sarcopenia). It is an easy to use device, reliable on instantaneous measurement and follow-up."
Dr Madeleine Baugrillon
Médecin du travail
"I use the BIODY XPERT ZM to determine the body composition of my patients (overweight, underweight, anorexia, sarcopenia). It is an easy to use device, reliable on instantaneous measurement and follow-up."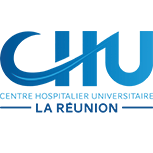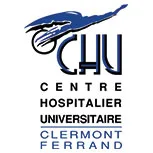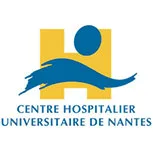 WOULD YOU LIKE TO KNOW MORE?
Register and receive our case study.
Please fill in all fields.