The 1st medical bioimpedance analyzer, portable, connected and cable-free

The professional bioimpedance analyzer, essential for the sports or wellness professional
INNOVATION
Patented Technology
CIU Health Excellence Award
FRANCE
Manufacturer Aminogram
30 years experience
Precision
Medically certified
Multi-algorithm
Multi-frequency
SECURE
Hosting to standards
Health data
WHAT IS
BIOIMPEDANCE ANALYSIS?
Bioimpedance analysis (BIA) has been used to determine body composition since the 1970s.
It involves passing a low-intensity alternating electric current through the body and measuring the opposition of the tissues to the passage of this current.The value of the impedances, phase angles, resistances and reactances collected by the measuring device make it possible, thanks to algorithms, to determine the body compartments crossed by the current and to provide, according to the type of device, a more or less precise and detailed result of the body composition. The current used is of very low intensity. It is completely painless.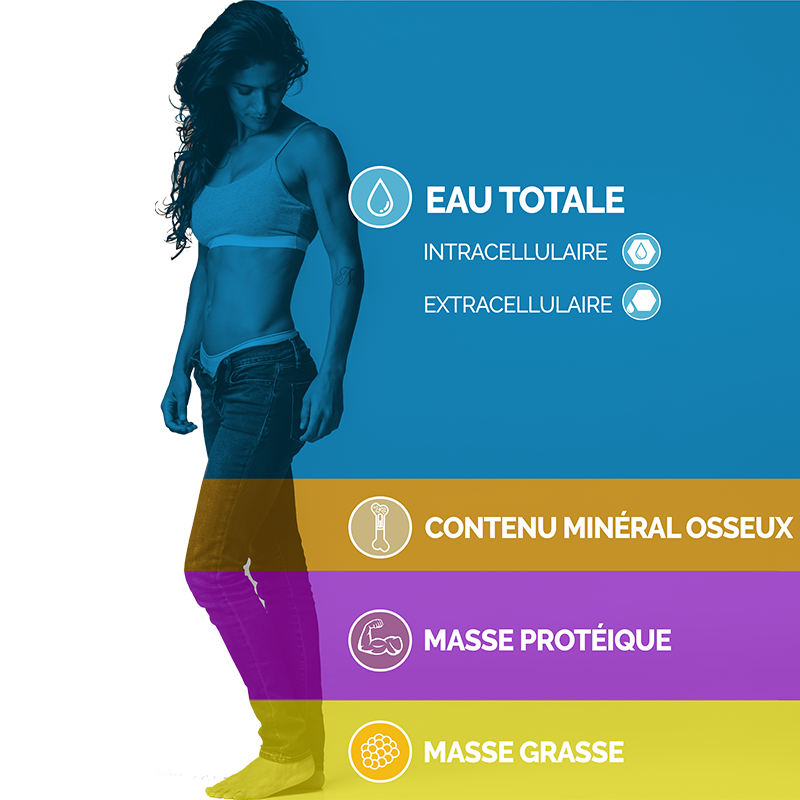 WHAT IS AN BIOIMPEDANCE ANALYZER FOR?
The eBIODY bioimpedance analyzers allow to analyse precisely the body composition with a professional hand/foot, multi-frequency and multi-algorithm technology.
The BIODYMANAGER interpretation software allows you to manage your patients, visualise the results compared to reference standards (health standards) and then provide the evolution of the different compartments through historical data.
The professional bioimpedance analyzer is ideal for monitoring during a diet, a sporting activity, but can also be used to diagnose overhydration / dehydration, undernutrition of the patient or to monitor certain more or less serious pathologies (heart failure, renal failure, cancer, etc.)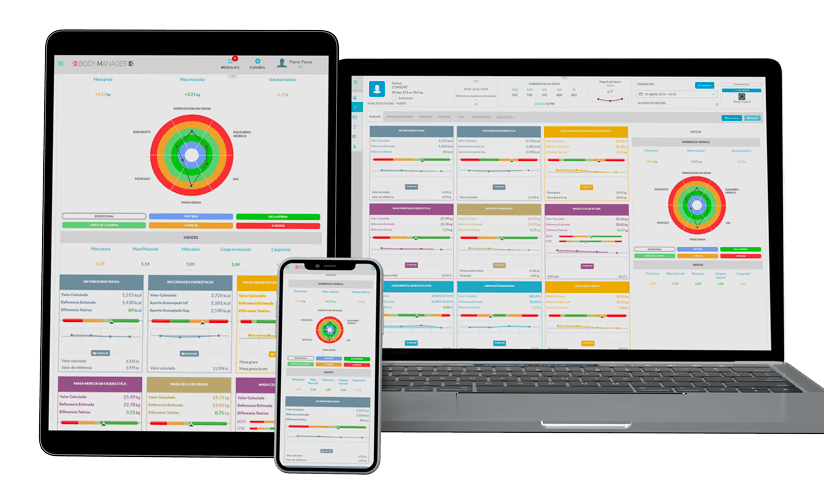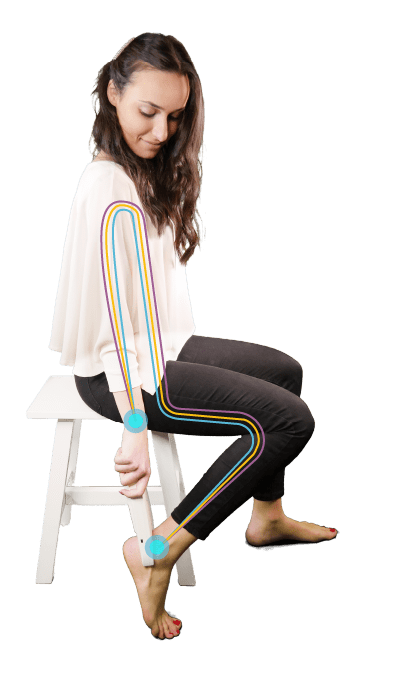 Prevention (Health risks...)
Follow-up of the evolution of the body composition
TESTIMONIALS
What customers think of the eBIODY experience!