BIODY COACH, AN ESSENTIAL TOOL FOR WEIGHT LOSS PROFESSIONALS
Biody Coach allows you to make a difference and show your professionalism from the very first appointment. It is a great help to turn a prospect into a customer.
For the client, Biody Coach's "Target" is an immediate understanding of what's right, what's wrong, what needs to be done first and what the overall goal is.
For the professional, the result of the analysis will enable him/her to select the most appropriate treatment technique(s).
For the customer, it is a motivating tool. He or she knows what the goal is. They will be able to follow their progress throughout the sessions and become aware of the benefits of the care they receive.
For the professional, care will be more targeted and therefore more effective, and it is an educational tool that allows him/her to explain what he/she will do and the results that have been obtained.
What are the advantages of the Biody Coach for a slimming professional?
Do you want to promote your centre in an innovative way and build customer loyalty?
– We bring you communication tools that will allow you to create incoming traffic.
– We have partners who can introduce you to « Street marketing », great technique to make yourself known and create traffic. In street marketing, Biody Coach is extremely effective.
– Launching an invitation through couponing for a free initial assessment always pays off in terms of traffic and commercial spin-offs.
– Taking measurements every two weeks is a proven retention technique.
– The measurement is extremely fast, just a few seconds and the results can be viewed immediately. The interpretation of the results is simple and the client immediately understands what is wrong thanks to the "Target".
Would you like to validate your slimming techniques or treatments?
The body composition will allow you to obtain a quick vision of your clients' composition, and a follow-up over time, in order to validate your slimming methods and your care.
Biody Coach will tell you if you need to act on :
– Water retention
– Fat mass
– Lack of muscle mass
– Hydration level
Biody Coach will give you through the "History" function the evolution of these different materials.
You will be able to print or send a full report to your clients.
Are you looking to motivate your customers and build loyalty?
Thanks to body composition measurements, your customers will be able to have a real follow-up on their progress, and thus increase their loyalty and your renewal rate.
Do you want to capture the attention of your prospects and get more customers?
As soon as a new prospect arrives at your centre, offer a body composition measurement. The measurement will enable an assessment to be made and appropriate care to be recommended.
Do you want to go further? Offer a personalized dietary rebalancing program!
– The Dieti Coach option allows you to edit personalized dietary frameworks based on the results obtained with Biody Coach. It is therefore not necessary to be a dietetic professional to propose a slimming diet rebalancing.
– The Biody Diet option also gives you a recommendation of food supplements that will be selected automatically according to the patient's needs.
– This gives you considerable help in achieving good results.
– You can also benefit from training in dietetics by our registered dietician.
– You can also benefit from our selection of top-of-the-range Nutrisvelt dietary supplements that will improve your results, both on water retention and fat elimination, as well as on cellulite.
MULTIFREQUENCY
Multifrequency technology Whole Body 5-frequencies (5, 20, 50, 100, 200)
BATTERY POWERED
Portable battery powered device, no need for mains socket.
Use the Biody manager software on your PC, MAC, Tablet or Phone. Compatible with MAC, Windows, Android and IOS.
Encryption of information about your members on an approved health data server (ASIP standards).
PATENTED TECHNOLOGY
Patented hand/foot measurement technology.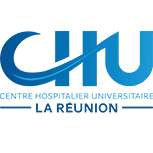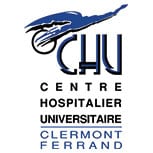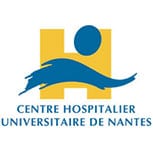 WOULD YOU LIKE TO KNOW MORE?
Register and receive our case study.
Please fill in all fields.